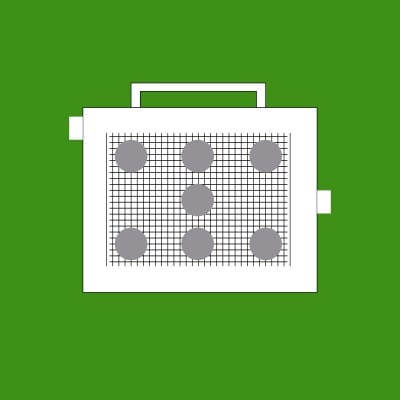 Everything You Need To Know About The C-Thru Separator
Description
The C-Thru® Separator is a unique, patented unit designed to remove solid and liquid contamination from coolants and cleaners throughout the metalworking and pretreatment industries. Contaminants such as a hydraulic oil, way lube, and rust preventatives continually enter the metal working and cleaning fluids from the machine itself or parts being processed in the application.
Benefits
Extended fluid life
10 times more efficient than belt, disk or rope skimmer
Reduced waste disposal
Increased tool life
Simple and quick installation using magnetic base
No consumables
Compact
No floor space utilised
Easy to clean
Patented, transparent design
Features
The C-Thru® Separator is compact and portable with installation made simple by attaching directly to the machine utilising the magnetic base provided. A float connected to a pump (electric or air) draws the contaminate oil from the surface or fluid. The tramp oil is separated and remains in the C-Thru® Separator where it can be drained off by opening the valve.
Technical Specifications
Dimensions:
Length = 18.8" (478mm)
Height = 14.3" (363mm)
Width = 4.7" (119mm)
Operating Volume: 2.64 gallons (10 litres)
Required access to reservoir: 8.88" (225mm) for standard float
Available Options
110v 50Hz CE
230v 50Hz CE
Compressed air
High temperature